Site Map
فارسی
English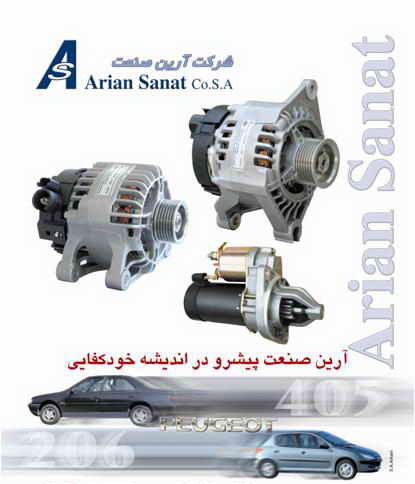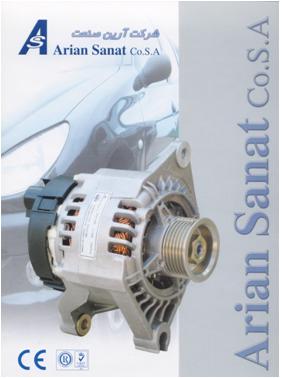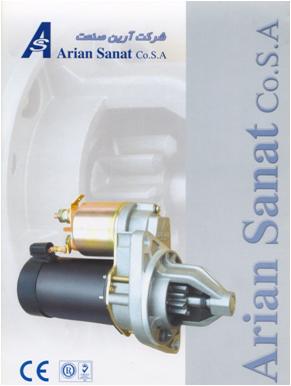 ALTERNATOR
Arian sanat company has ability to produce alternators for vehicles same as: Peugeot, Samand, Roa, Pride,…. And we have produced two kind of P206 & P405 alternators from 2003 till now.
Technical specification:
out put: 14V / 90 A @ 4000RPM
Max. performance speed: 18000 RPM
Weight: 5.2 Kg
Starter
Produced starter by Arian sanat has permanent magnet and is according to Roa vehicle (and so on).
Technical specification:
Out put: 1 KW
Nominal voltage: 12 V
No load current: I ≤ 60A
no load speed: 2800~3500 RPM
locked current: 380 ~ 450 A
Arian Sanat Co. Manufacturer of Ac Single & 3 Phase Electric Motors and Automotive Alternator & Starter
Tehran Office: No. 20-3rd floor-16th St.-Ahmad Ghasir Ave. Tehran - Iran
Tel: +98-21-88734393,92,90 Fax: +98-21-88734391